The director of our Engineering Program is Bruce Sherman.  A Northwest native, Bruce holds an unlimited horsepower Chief Engineers Motor License, and a 3rd Assistant Steam license. He is a graduate of Macalester College in landlocked Minnesota, and got his Engineers training at the MEBA's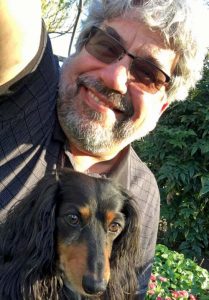 Calhoon School in Baltimore.
Bruce sailed for more than 30 years in all engine room licensed ratings. He was a plank holder on the M/V SeaLand Anchorage, taking delivery of this brand new ship in 1987, and retiring off the Anchorage in 2007. During that time Bruce also worked on shipboard asset management computer systems, vibration analysis testing, and training programs for other engineers on almost every other ship owned by his company.
Since retirement, he has worked as a consultant for Horizon Lines, JFC Associates, and the Golden Gate Bridge Authority, setting up maintenance and equipment tracking systems. Since 2000, Bruce has been actively involved in teaching and training of other mariners, first with Horizon Lines, and then more broadly through the industry. He has been associated with the Pacific Maritime Institute as an instructor, and with the Global Marine and Transportation School (GMATS) at the National Maritime Academy in Kings Point, NY.
Bruce has written and taught many courses on all aspects of maritime training and recently created a course on Machinery Failure and Root Cause Analysis which was purchased by the Military Sealift Command for use on their vessels.
In addition to his work with our school, Bruce is an active member of the USCG Examinations Working Group whose mission is to review existing and new examination questions for accuracy and availability of examination references.