Seven years ago, Bruce Sherman began our Engineering Program. Under his leadership, hundreds of mariners have been trained, certified and now work under the authority of their new credentials.  The USCG has approved our QMED, DDE (1000/4000) and Assistant Engineer Uninspected Fishing Vessels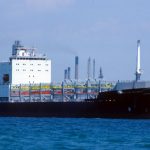 for in-lieu-of-USCG-examination certification.  Bruce's examination preparation course has successfully guided many engineers through their original license to their Chief's endorsement.  In his capacity as an active member of NMC's working committee on licensing questions, Bruce works to insure that question banks for engine credentials are accurate and reflective of the demands of the industry.  We are extremely grateful for the work he has done and continues to do for engineers and for our School.
We continue to offer Engineering Courses leading to all Licensed Credentials and Ratings. Classes are offered several times through the year. Successful completion of three of the courses, QMED, Assistant Engineer Uninspected Fishing Vessels and DDE 1000 & 4000, satisfies the US Coast Guard testing requirements for these credentials. The Engineering Exam Preparation course prepares mariners for credential exams taken at the Regional Examination Center.
.