Welcome To Crawford Nautical School
Now in its fifth generation, Crawford Nautical School has been training mariners since 1923. Our grand-uncle Jack Sullivan opened the School in New Orleans. Twenty years later our grandparents, Capt. Lorcan F. Crawford and his wife Hannah, moved the school to San Pedro, California.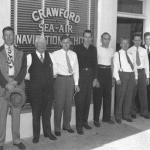 Since then the School has had branches in San Diego, Wilmington and San Francisco, California. In 1985 the School moved to Seattle, where we continue to prepare mariners for US Coast Guard Deck and Engine licensing examinations and STCW competencies in particular, and for the vocation of becoming good shipmates in general.
Our father William P. Crawford died in March 2013, fittingly while teaching. He was first licensed as Unlimited Master when he was 21 years old, directed Crawford Nautical School's California locations for 20 years and authored the Mariner series of highly regarded texts on terrestrial navigation, celestial navigation, weather and Rules of the Road. He continued teaching at our Seattle branch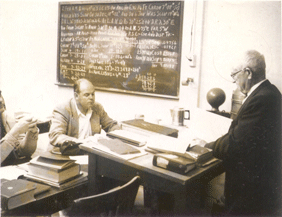 for another 20 years.
Instructors & Staff
Of our primary deck instructors, Captains Andrew, John and Thomas are all ship's masters. Cumulatively grandfather, father, sons, and now cousin Jamie have amassed about 150 years on oceans — enough time to have learned that there is always more to learn about going to sea.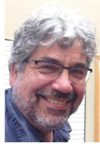 Bruce Sherman directs the Engineering Program. Retired as Chief Engineer, Bruce has an extensive background in the practice as well as the teaching of Engineering. He is also an accomplished musician.
Samuel J. (Jamie) Crawford, Master Unlimited Oceans, has become an indispensable part of our school during his layovers between ships. Exploited ruthlessly by his cousins, he has helped numerous students on their way to their licenses.
Captain Fred Triggs (USN (retired) and Unlimited Master) adds his considerable strengths to the teaching staff in both Deck and Engine subjects.
Finally, Patsy Crawford continues to pinch hit for the other instructors and help mariners plot out career paths in the maritime industry.